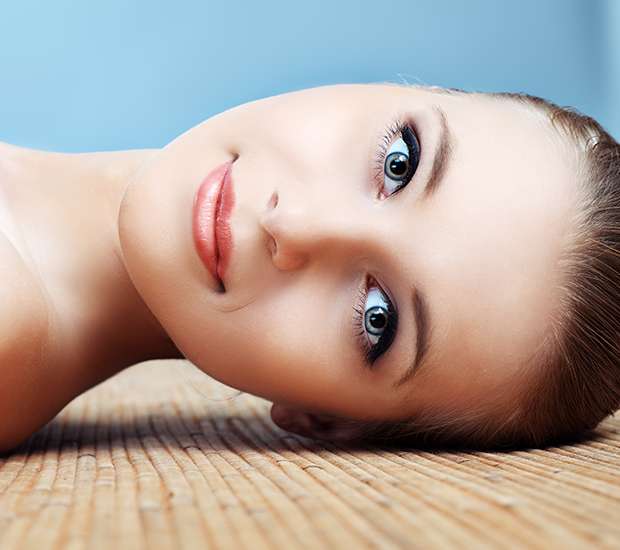 Esthetics
Schaumburg, IL
Good esthetics is a part of taking care of ourselves as a whole person. Our skin is a barrier that protects us from harmful outside forces and requires proper care. Esthetic treatments can offer a wide variety of top skin care treatments that will keep our skin healthy.
Esthetic treatments can also help improve someone's overall appearance. With multiple options of esthetic treatments, it is important to know the contents and benefits of each one.
Request A Free Consultation
BOTOX®
Botox® is a purified protein that we will inject under the skin in order to relax the facial muscles that can help dramatically reduce:
Wrinkles
Crow's feet
Laugh lines
Botox is a gentle esthetic process that we often recommend for squint lines, forehead lines, mouth wrinkles (including when the corners of the mouth turn down), smoothing bumpy skin and as a non-surgical brow lift. Botox allows for a more youthful and thus refreshed appearance.
FILLERS
Over time, the fat in someone's face will begin to naturally diminish. Because this fat is what helps smooth out the skin's surface so that smile lines and crow's feet are not as visible, when it begins to go away it changes the way the facial skin looks. Fillers can help give back some lost facial volume.
Returning facial volume allows for the smoother appearance that patients are looking for when their facial features begin to change over time.
Fillers can also:
Enhance shallow contours
Soften facial creases
Improve the appearance of any scars
Help reconstruct facial contours
SCULPTRA®
Sculptra® is an injectable esthetic treatment that can help smooth out facial wrinkles. It works by slowly replacing lost collagen, which is a completely natural process everyone will experience over time. Sculptra is biocompatible, making it a safe esthetic process that medical professionals recommend.
DYSPORT®
Similar to Botox, Dysport® is also an injectable botulinum toxin that can relax facial muscles in order to provide a patient with an overall smoother-looking appearance. Since Dysport works faster than Botox, medical professionals will often use it to improve someone's look by smoothing out the forehead and between the brows wrinkles.
Dysport injections are quick, only taking a few minutes to complete. Thus, patients are able to return to their normal activities right after the procedure.
MEDICAL GRADE CHEMICAL PEELS
Medical grade chemical peels are a popular esthetic choice and are a common choice to stimulate, firm and tighten the skin on someone's hands, neck and face. Medical grade chemical peels work by using a combination of ingredients that can gently remove damaged or dull skin, including alpha hydroxy acids, trichloroacetic acid and salicylic acid. Removing damaged surface skin allows for the new skin underneath to shine through, making one feel radiant.
VAMPIRE FACIAL
A vampire facial is also known as, PRP or platelet rich plasma facial, since it uses micro needling to inject plasma into the skin. Vampire facials can improve skin texture by diminishing fine lines and wrinkles. Since this type of treatment increases collagen, it allows for all-around facial improvement. Vampire facials are becoming a more popular esthetic choice since it can even help diminish scars, including acne scars. Patients can expect a vampire facial to last about an hour and will experience some tenderness for a few hours after the procedure.
DERMAPLANING
Dermaplaning is an exfoliating esthetic process that removes dead skin cells so that new skin cells can grow, giving patients the smooth and glowing appearance that makes for a fresh look. Dermaplaning can help those with rough or dry skin problems and can help to diminish fine lines and mild acne scarring. Dermaplaning works by using small crystals to exfoliate skin layers and may take more than one treatment to provide the expected results.
MICRODERMABRASION
Microdermabrasion is similar to dermaplaning and is an esthetic option that removes the dead skin that can dull someone's overall appearance. Microdermabrasion removes the surface layers of the skin, which is going to immediately begin to stimulate and increase the collagen production that leads to facial rejuvenation. Microdermabrasion can also help patients who have large pores, acne scars or lots of sun damage.
MEDICAL GRADE FACIALS
Medical grade facials are a top esthetic treatment option for those who want to do something about their rough skin, acne scars, wrinkles and/or sun-damaged skin. While regular facials are common, only a medical grade facial can provide the medical grade ingredients that allow for a specialized facial rejuvenation. This non-invasive approach can help diminish wrinkles as well as improve chronic skin conditions making it a highly versatile esthetic option.
MICROBLADING
Microblading is semi-permanent and uses a tattooing technique to enhance the overall look of someone's eyebrows. This popular esthetics treatment is used to improve someone's appearance by filling in their too thin or even non-existent eyebrows. Microblading works when a professional uses a special tool to carefully apply the pigment where needed, allowing for a natural eyebrow look.
NON-SURGICAL NOSE JOB
A non-surgical nose job is an esthetic option that allows someone to improve the way their nose looks without using invasive surgery. Instead, injectable fillers are used, which can be temporary or permanent. Injecting the filler into the nose it helps to hide any imperfections the patient wants to correct. Benefits include less pain and a faster healing time.
Recent Posts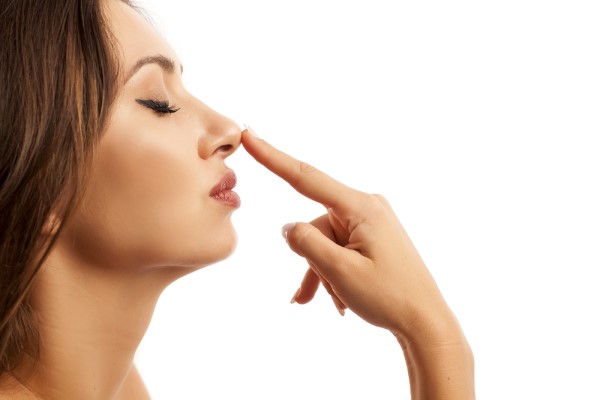 Nose surgery is a procedure that gives a person a changed look. Not only is this plastic surgery procedure a popular one, but it can help a person by increasing their self-esteem. The procedure is known as rhinoplasty. It is performed by a licensed plastic surgeon who can go over the changes that will be…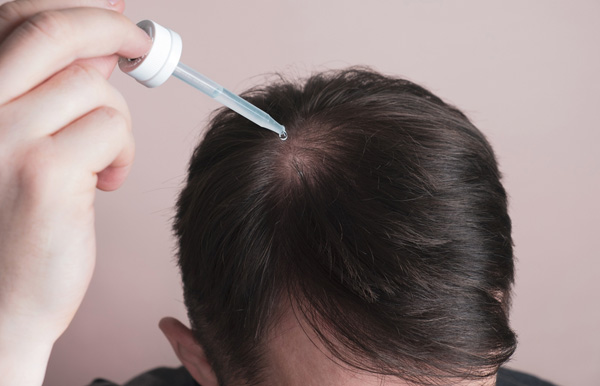 Hair growth is a crucial aspect of one's physical appearance and can affect self-esteem and confidence. It is frustrating when a full head of locks is replaced by thinning hair, prompting many to seek hair growth treatments. Fortunately, hair clinics offer numerous solutions for baldness and thinning hair, all dependent on the cause of one's…